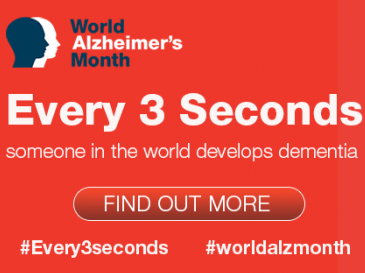 September 2019 will mark the eighth global World Alzheimer's Month™, an international campaign to raise awareness and challenge stigma.
The theme for World Alzheimer's Month 2016 was Remember Me. We're encouraging people all around the world to learn to spot the signs of dementia, but also not to forget about loved ones who are living with dementia, or those who may have passed away.
The impact of September's campaign is growing, but the stigmatization and misinformation that surrounds dementia remains a global problem.